For many years, technology did not have a place in the outdoor fitness and adventuring world. Gadgets were either too big and bulky to be practical, or too delicate to stand up to the elements.
Now there are plenty of devices that are geared specifically to outdoor enthusiasts — technology that is built to go anywhere you can dream to venture.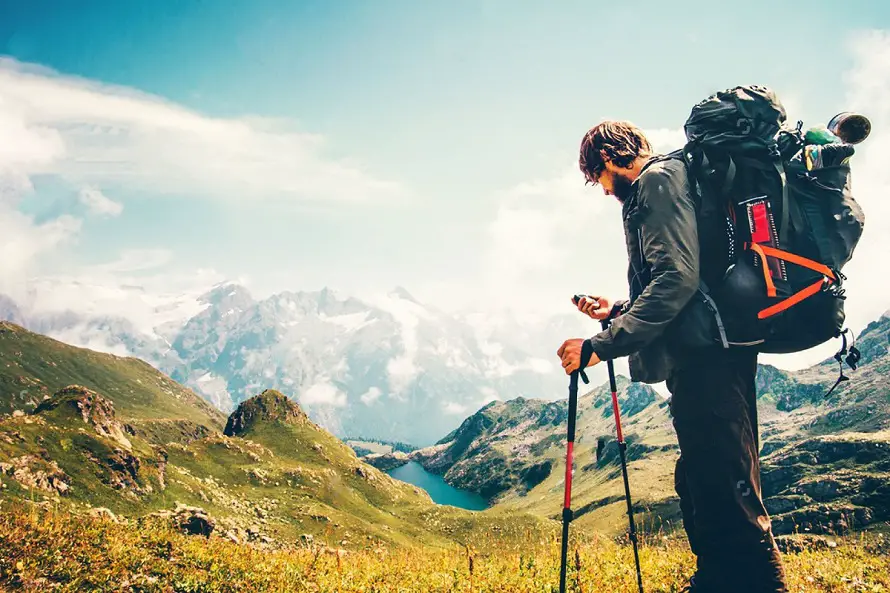 Here are six tech gadgets that love the outdoors as much as you do.
Smartphone
You bring your smartphone wherever you go, and that includes on your outdoor adventures. Choose a phone that is sophisticated enough to photograph those gorgeous vistas and sync up to all of your other fitness devices, and yet is rugged enough to survive in nature.
The latest iPhones and Samsung Galaxy smartphones have excellent cameras, will pair with any device, and are dust- and water-resistant. The iPhone X even features new shock resistance. Be sure to equip any phone with a substantial phone case, like the Otterbox Defender or Urban Armor Gear Monarch.
Smart Headlamp
For hikers, climbers, or anyone who might be outdoors in the dark, a headlamp is a must. The Petzl NAO smart headlamp has a light sensor that gives you the right amount of light for whatever the task — setting up tents, reading maps or pre-dawn running.
GPS Device
You need a GPS device anytime you're headed into the backcountry, whether you're hiking, hunting, climbing or paddling. The Garmin Montana 680 is a beefed-up version, with both GPS and GLONASS satellite access, a 4-inch touchscreen and an 8-megapixel camera that automatically geotags your pictures.
For a GPS/two-way radio combo, look at the Garmin Rino 755t, which will allow you to automatically share your location with your fellow adventurers when you press the talk button.
Portable Power Bank
For an overnight backpacking or camping trip, a small but rugged power bank will help you keep your devices charged. The Anker Astro Mini is the size of a chapstick tube and will charge your phone one to two times.
For a mid-length trip, look at the Crave Power Bank, which will fully charge your smartphone four times, but is still lightweight and compact enough not to weigh down your pack. For extended outings, a Powertraveller Powermonkey Extreme solar charger will charge a device four times after being fully powered by the sun.
Fitness tracker
Hikers, skiers, trail runners and swimmers will appreciate all the information you get from a multisport GPS tracker — altitude, speed, distance, GPS guidance and more.
The TomTom Adventurer offers these features and pairs them with 20 hours of continuous GPS tracking. For a more minimal tracker that you can wear anywhere, check out the Moov Now, which is an affordable everyday tracker with a six-month long battery life.
Headphones
A good pair of adventure headphones will let you power through those long runs, bike rides or steep climbs without worrying about sweat, dust or cords. The iFrogz Summit Wireless are sweat-resistant wireless Bluetooth in-ear headphones that have a great sound.
When choosing outdoor gadgets, from phones to fitness trackers, your goal is to find something that is built to endure the elements and will complement, rather than detract from, your experience in nature.
Revision 9.7.2019 – 404 link removed.