Skin discoloration is nothing new. Our skin naturally begins to discolor as we age due to several environmental factors, sun exposure, hormone changes, and even the types of medication you take throughout your life.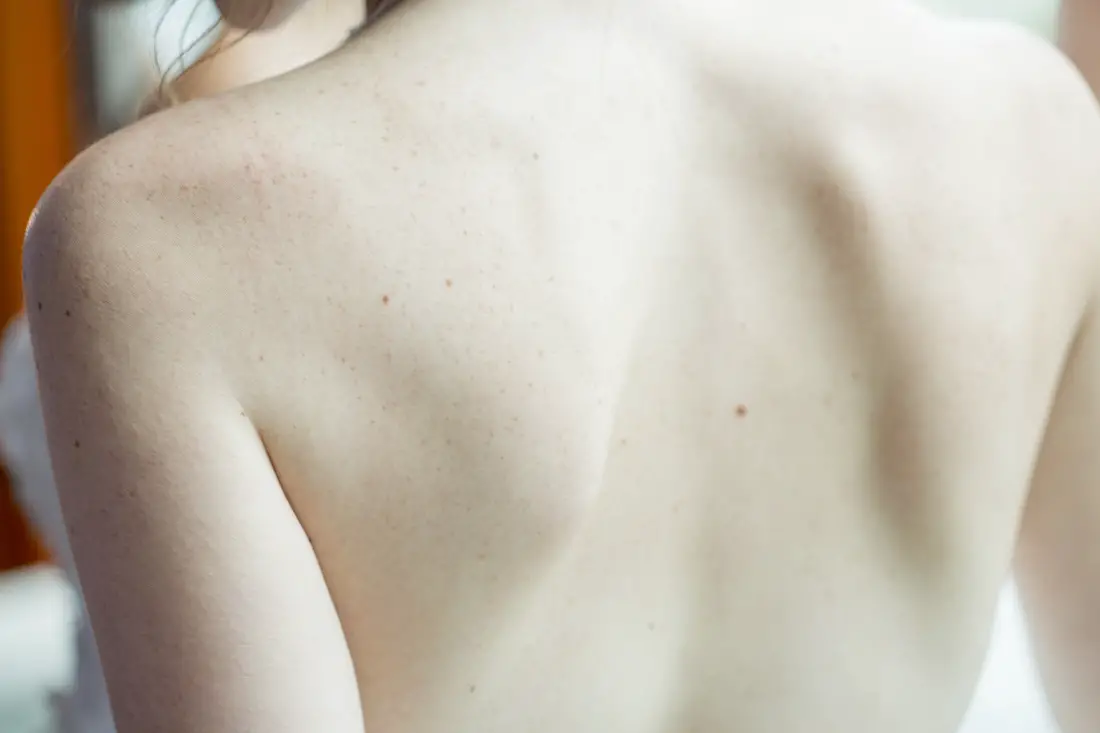 Dark spots are created by hyperpigmentation that mostly follows injury like:
scrapes and scabs
ingrown hairs
insect bites
eczema
psoriasis
contact allergic reactions like rashes and breakouts
Dark spots filled with melanin will begin to form on your face (and the rest of your body) as it is exposed to these different aggressors or natural skin injuries over the years. Melanin is made by your skin cells to help counteract and protect you from these environmental stressors and is also a product of scar tissue when healing wounds.
Ways to Prevent and Treat Dark Spots
We all produce melanin. Some more than others and some in different ways. As long as we protect our skin from environmental aggressors and make sure to hydrate and exfoliate our skin regularly, we can help prevent some of the natural discolorations due to aging.
However, using a product that aids with dark spot reduction as well as sunscreen and as well as products that have antioxidants that fight off environmental stressors and free radicals will absolutely help decrease the number of dark spots that show up while you age.
There are so many different ways to treat dark spots. There are several expensive facials and laser tools that have been developed to target the problem areas. There are even prescription creams that can be written by a dermatologist to help with the issue.
These appointments, treatments, and prescription creams can be expensive and take a lot of time and appointments to see and chart results.
One of the best things you can do for your skin is to begin a healthy and hydrating skin routine that includes a dark spot corrector.
Dark spot correctors are specially formulated to target areas of the skin that have been discolored due to aging. 
Typically these products can work beyond your face.
Additionally, they can be used on your:
Chest
Hands
Arms
Shoulders
Dark spot correctors are great at targeting sun spots, dark spots, age spots, liver spots, and even freckles from sun exposure.
Not only is a dark spot corrector made for directly targeting the aging spots on our bodies, but it is chock full of antioxidants that ferociously help fight other signs of premature aging in the skin.
Antioxidants are our skin's own army troops. When we can recruit antioxidants through all the products we use on our skin, we give our skin even more of a fighting chance at being healthy and combating wrinkles and age spots.
Why Do Dark Spot Correctors Work?
Dark spot correctors usually contain Kojic acid, glycolic acid, and vitamin c, which all work together to break down clumps of melanin in the skin. But these products can not do it alone. In order for your treatment to be successful, you must cut off the main stressors that cause dark spots on the skin, UV rays.
Stay Away From UV Rays and Always Use Your Dark Spot Corrector
Dark spot correctors should be used on the affected areas. However, it is never too early to begin a preventative routine, including monitoring, preventing, and treating any areas prone to dark spots.
Always remember — Sunscreen every day and every way.
Reapply frequently if you have prolonged sun exposure. Sunscreen paired with a dark spot corrector will literally change your life and let your skin keep living that good life.