Getting out of the city for some outdoor fun is a great way to spend quality time with the family and get some fresh air. Whether you have some cash to spend or the most you're willing to pay is "free," great options abound all year round.
In this article, we'll cover some fun outdoor activities less than an hour out of Chicago ranging from waterparks to nature reserves to crazy new adventures.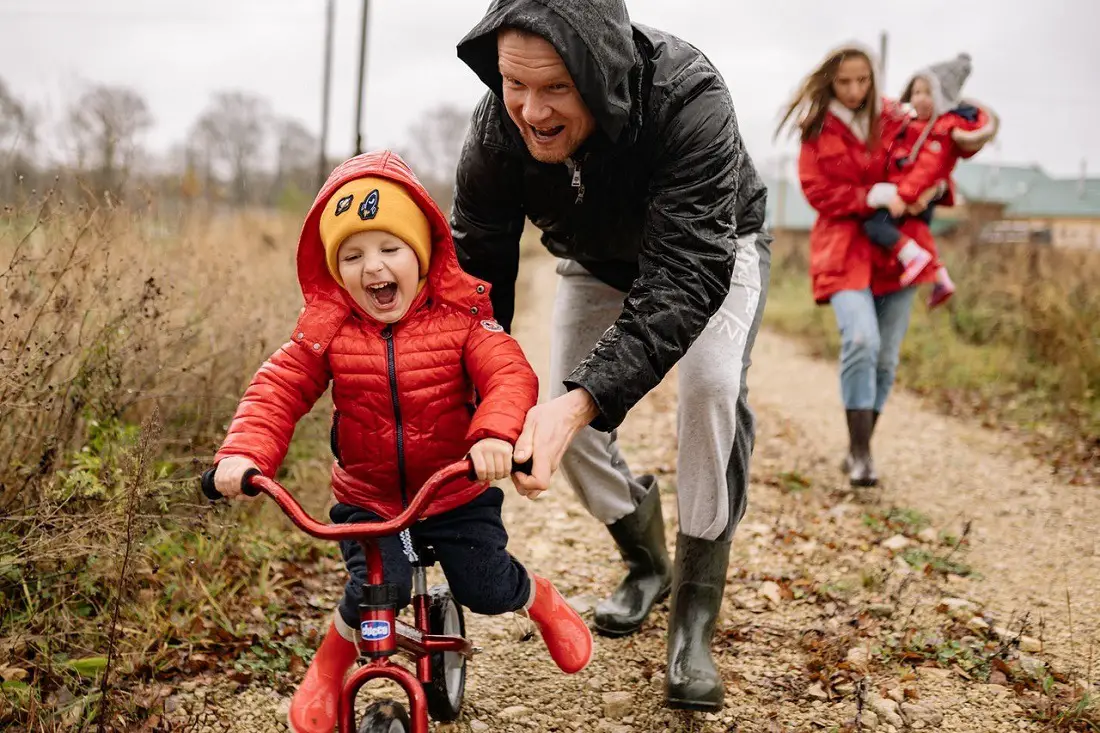 Here are eight of the most fun outdoor and kid-friendly activities near the city.
Skokie Northshore Sculpture Park
The Skokie Northshore Sculpture Park sits on a narrow, two-mile strip of land accessible via walkways and biking trails. The park holds over 60 contemporary sculptures.
Open all year round with free admission, it's the perfect place to spend some time outdoors, get some exercise, and appreciate some beautiful art. You can walk through on your own or join one of the free tours to learn a bit about the artists who created the sculptures.
Sand Ridge Nature Center
If you live in the city or a very populated area, your kids might not have much exposure to nature. This lack of outdoor activity can negatively impact a child's behavior and mental well-being. So incorporate regular visits to nature sites like the Sand Ridge Nature Center if you don't have much nearby green space.
Sand Ridge Nature Center is a conservation park where you can see prairies, oak savannas and woodlands, beaches, sand dunes, marshes, and ponds. It's free and your family can get some great exercise walking the trails.
Go Ape Zipline & Adventure Park
Go Ape Zipline & Adventure Park is a great one for a special occasion, but it's a bit pricey (prices from $29.95 per person). Two main zipline adventure options are available. The first is a one-hour treetop journey with 21 different obstacles. There is no age minimum for this journey, and the highest platform is 30ft.
The second option has a minimum age requirement of 10 years old and the trip takes two to three hours. The longest zipline is 553 feet. It includes 45 obstacles including more challenging ones like Tarzan swings.
This isn't something you would likely do regularly, but it is something new and different that's still close to the city. It can inspire a love of nature and leave your kids with some great memories.
Brookfield Zoo
Brookfield Zoo spans 216 acres and is home to 450 species of animals. With that many species, you're likely to see something you didn't even know existed. This enormous park is split into different houses and areas, so you feel like you're traveling the world as you move from exhibit to exhibit.
Not only is it a great place to see animals from far off places, but they're also doing great work to save endangered species. It's an educational and fun trip for your family that you can feel good about.
WhoaZone at Whihala Beach
Just on the East side of the Indiana border is WhoaZone at Whihala Beach. This beach off Lake Michigan is only about half an hour from Chicago. WhoaZone has relaxing beaches and fun inflatable obstacle courses on the water. You can relax on the beach while the kids play, or you can join in the fun!
Admission has two pricing options: a 50-minute single session or an All Day Pass for unlimited fun. Kayak and SUP board rentals are available by the hour or for the full day. At the time of writing this article, 2021 prices were not yet available, so check their website for more info.
Lake Katherine Nature Center and Botanic Gardens
Lake Katherine Nature Center and Botanic Gardens is open year-round. Admission is free, so you can come walk the trails with your family any day you like. See the man-made waterfall, the buzz n' bloom prairie, the heritage garden, and more.
Lake Katherine also offers many programs for all ages all year round. If you need to get the kids out of the house in the winter, check out the free storytime on the first Thursday of every month. Stories are fun, interactive, and themed around each season.
Morton Arboretum
Located in Lisle, the Morton Arboretum is an outdoor museum of trees. It stretches over 1,700 acres with more than 222,000 live plants. Over 16 miles of hiking trails wind through the Arboretum for visitors to come and view the luscious plant life.
Admission to the park is $15 for adults; children ages 2 to 17 are $10. Check the admission policy on their website to find out whether admissions can be paid on-site or must be reserved ahead of time.
White Water Canyon Water Park
White Water Canyon Water Park is a five-acre park with pools, a water slide, lazy river, sprayground, and a snack bar. With kid-friendly attractions, this park is fun for the whole family. It includes a sand play area for fun sandcastles and sculptures.
If you're a resident of the Tinley Park Park District, entry is only $9. If you're a non-resident, admission is $18. Stay all day and swim, lounge in the sun, try a couple of water slides, and get some food at the snack bar.
Spending time outdoors with kids is important. Chicago has many fun things to do, but more great options are available if you step just outside the city. Whether it's spring, summer, winter, or fall, something is out there for you. Try one of these great outdoor activities the next time you plan a family day.
Sandra Chiu works as Director at LadyBug & Friends Daycare and Preschool, with facilities serving families at multiple locations in the Chicagoland area.