There's a lot of ways to make a great impression on the people around you. Wearing great clothes and having a great smile is just some of them. Another thing you can do is wear accessories.
Accessories can create a statement and bring your look to a whole different level. Most people would focus on bigger accessories like necklaces or bags, as they are readily seen by the people around them. One of the most overlooked accessories is the earring. Just because they are small does not mean that they won't make a difference in your whole outfit.
Check out some of the cute ear piercings you can incorporate into your style this fall 2017. Whether it's for your everyday fashion or during special occasions, there are a lot of options for you to choose from.
Classic pearl earrings
For that special occasion such as weddings or office parties, there's nothing better than going back to the classics. Pair your little black dress with a cute bag, a simple necklace, and pearl earrings.  Pearl earrings are always beautiful.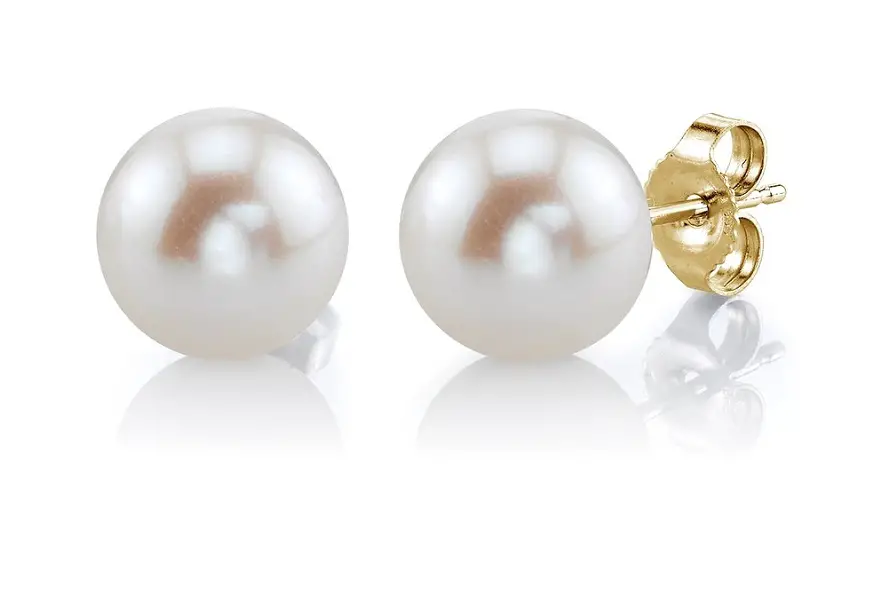 Especially during formal occasions. They lend an air of elegance to the one wearing them and you'll surely get a lot of compliments when you wear them.
Constellation
This style may have started just last year, but it still continues to be popular. When you have multiple piercings in your earlobe, it may seem a little messy.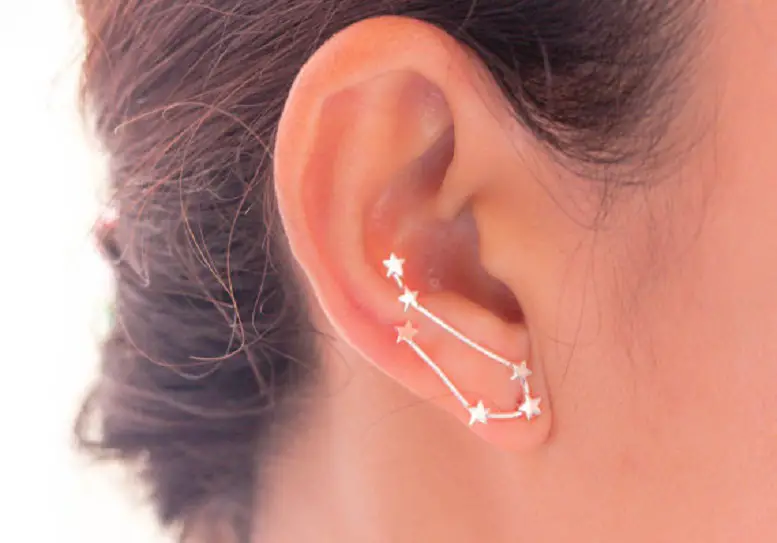 But when you use small, simple shapes as your earrings, they would very dainty, much like the stars that brighten up the night sky To achieve this look and really stick to the constellation theme, choose designs such as stars, moon and the sun to unify the whole look.
Geometric figures
If you're not a fan of the constellation designs and want something a little more structured, go for geometric pieces. These offer a modern look and would great while wearing everyday fashion.
Wrap around ear cuff
There are cuffs that won't require you to have your ears pierced, or what is called a temporary cuff. But if you've already had your ears pierced, you'll find that there are a variety of wrap-around ear cuff designs for you to choose from.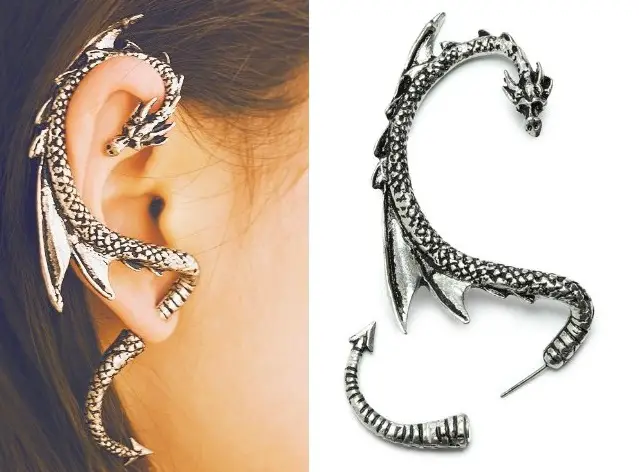 You can go for the very basic and wear it for everyday use. But if you want to splurge a little, there are designs that have incorporated precious stones and gems to glam up your whole look.
Combination of piercings
If you're a fan of ear piercings, you know that piercings are no longer just concentrated on the earlobe. Many parts of the ear can be pierced, and if you'd like a unique style, use a combination of ear piercings and differently styled earrings to achieve a look that is just yours.
When choosing your ear piercings, just go with what you are most comfortable with. You don't need to adhere to any style or go with what's currently trending. The important thing is that whatever you wear, it will make you look and feel good.
Revision 18.11.2019 – 404 link removed.