All over-the-counter (non-prescription) acne medications are thought to be safe but may cause irritation or even an allergic reaction in a few individuals.
Lets take a look at the possibilities of non-prescription acne treatment options.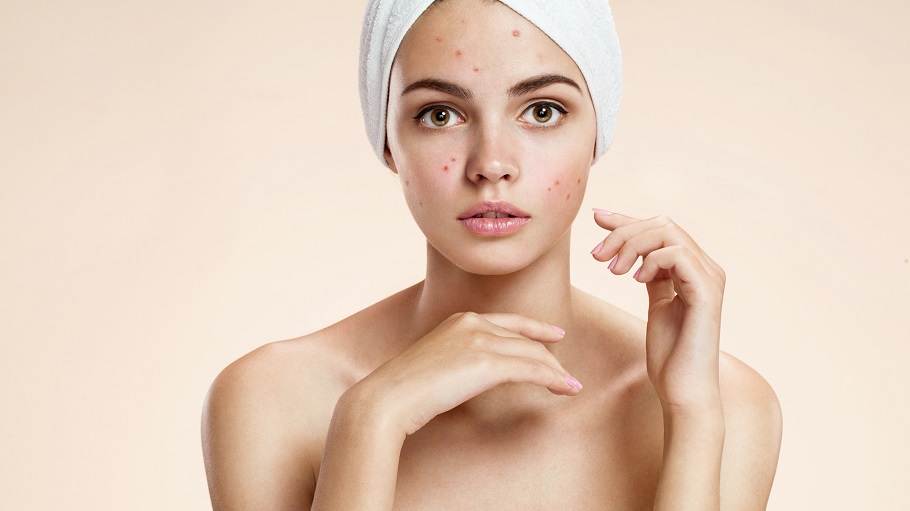 Benzoyl Peroxide
Benzoyl peroxide is the most common non-prescription acne treatment available. Benzoyl peroxide works by killing the bacteria that cause acne. Amazingly, the bacteria can not become resistant to it! That means that benzoyl peroxide lose its effectiveness the longer you use it. There is also evidence that benzoyl peroxide can reduce skin inflammation and suppress oil production.
Benzoyl peroxide comes in formulations of 2.5, 5 and 10%. It is generally recommended that you begin with the lowest concentration because it can irritate your skin and make you more sensitive to sun exposure. In addition, some people may be allergic to it- discontinue use if you develop sudden redness, itchiness or rash.
Although benzoyl peroxide is one of the best over-the-counter acne treatments, not all formulations that you can buy are equally effective. Some of them may actually contain ingredients that are comedogenic (meaning that they will clog your pores). Generally, those in a gel form are safer to use then those in cream form.
Here is a list of benzoyl peroxide medications which are safe to use:

PanOxyl Gel
Clear By Design Gel 2.5%
Neutrogena On-the-Spot Acne Treatment
ProActiv Solution Repairing Lotion
Clean and Clear PersaGel 5
Fostex 5 Cream
Oxy 5 Sensitive Skin Vanishing Lotion
ProActiv Renewing Cleanser
*Remember- do not spot treat! Cover the entire area where you normally breakout.
Salicylic Acid
Common misspelling: Salicyclic Acid
Salicylic acid is used for its ability to soften skin and unplug pores by getting rid of dead skin cells. It is probably best to use it in conjuction with other acne treatment, like benzoyl peroxide. A good way to add salicylic acid to your acne treatment regimen is to find a face wash that contains it.
The following is a list of some good salicylic acid-containing medications that you can get over the counter:
Aveeno Acne Treatment Bar
Clean & Clear Blackhead Clearing Scrub
Clearasil 3-in-1 Acne Cleanser
L'Oreal Ideal Balance Foaming Gel Cleanser
Neutrogena Oil-Free Acne Wash
Neutrogena Deep Cleaning Wash
Neutrogena Multi-vitamin Skin Therapy
Clean & Clear Concealing Treatment Stick
Maximum Strength Persa-Gel 10
ProActiv Solution Deep Cleansing Wash
ClearLogix Vanishing Acne Spot Treatment
Sulfur
Sulfur works similarly to benzoyl peroxide, it unclogs pores and may also help to kill bacteria and reduce inflammation. It is not as widely used as benzoyl peroxide and is generally believed not be very effective if used on its own to treat acne. The best way to use sulfur is not find a facial mask or leave-on lotion that contains it.
The following acne products contain sulfur:
Clearsil Adult Care Acne Treatment Cream
Clearsil Tinted Acne Treatment
Origins Out of Trouble Mask
ProActiv Refining Mask
Glycolic Acid
Glycolic Acid is common ingredient found in anti-aging products as well as acne medications. It is used to get rid of dead skin cells and stimulate the production of new cells. It is hoped that this process will help unplug pores, but its actual effectiveness is not known. It is best to incorporate glycolic acid into your facial care by using washes that contain it.
The following are a list of acne medications containing glycolic acid:
ProActiv Revitalizing Toner
Neostrata Products
ClearLogix Deep Cleansing Acne Treatment Pads