Most children are energetic by nature. Running around, jumping, and testing their physical limits are part of their daily activities. But if the unthinkable happens and your child gets injured, you might need to find a Pediatric orthopedic surgeon right away.
Dr. Barkha Gurbani is a highly trained orthopedic surgeon with particular expertise in pediatric orthopedic surgery in Houston, Texas. She believes that finding the right orthopedic surgeon for your child is every parent's priority.
But how do you know who is the best one? "It's not just the surgeon's training or experience that distinguishes them," she says, "but also personal skills, aptitude, and the ability to answer all your questions and put both you and your child at ease." The following qualities will help you determine who is the best orthopedic surgeon to take care of your child.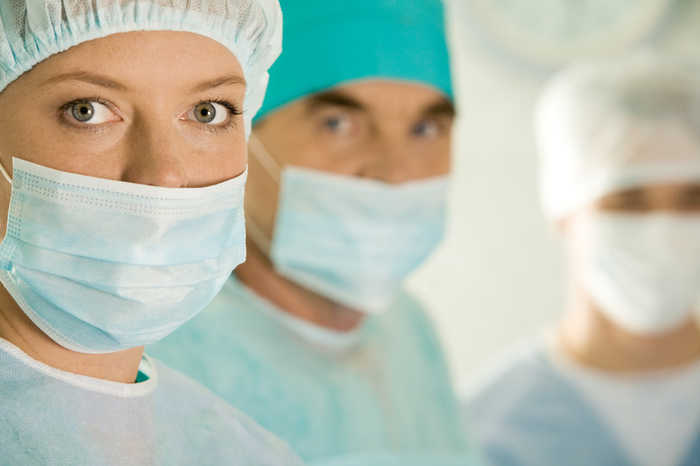 Credentials
Credentials are the first thing you need to look for. What credentials does the orthopedic surgeon have? For the surgeon to be able to practice, they will have to go through a rigorous system of training and exams that test their qualifications, knowledge base, and their evolving skills.
After they have passed their exams and finished their training, they're awarded certificates. However, you may be sent to a Sports Medicine specialist, not all of whom operate, or a hip surgeon that only treats adults. To save time and energy, make sure you are seeking the appropriate referral.
The way Dr. Barkha Gurbani sees it, you don't have to visit each clinic to check the surgeon's credentials. You can easily do that online. "Both the American Academy of Orthopaedic Surgeons and American Board of Orthopaedic Surgeons are a great place to start," she says. "There, you can search for orthopedic surgeons by name, organization, or field of specialty." You can even call the clinic beforehand to make sure that you are seeing the right doctor for your child's problem.
An additional tip is to see if they are active members of any professional societies, such as Pediatric Orthopedic Society of North America, Scoliosis Research Society, International Pediatric Orthopedic Symposium. Active members typically attend annual meetings, where there are lectures and symposiums for continuing medical education. Medicine is ever changing, and having someone that is up-to-date with current treatment methods and innovations is important.
Aptitude
A child's body and bone structure are very different from that of an adult. Children are still in a developing stage and their bones are flexible and growing. Treatment of children's injuries usually relies on growth for remodeling and healing. As such, there are very different principles for  treating children's fractures than for adults.
When you look for a surgeon for your child, you need to evaluate their ability to provide medical, emotional, social, as well as surgical care. The surgeon should not only look at the injured extremity, but also examine the whole body. They tests the reflexes and pay attention to the child's movement to get an idea of the impact of the injury and the required treatment.
Specialties
According to Dr. Barkha Gurbani, children are born with around 270 bones in their bodies. Because of this complexity of the bone structure of your child, some pediatric orthopedic surgeons may choose to subspecialize. "There are pediatric foot and ankle surgeons," she says, "those who specialize in congenital hand deformities, others for spine injuries and scoliosis, and there are surgeons for sports medicine." Which specialized surgeon is good for your child depends on the type and area of injury.
If you're not sure, you can ask your pediatrician to refer you to an orthopedic surgeon in the relevant specialty based on your child's condition.
Experience
Surgeries are complex, and you need to have complete faith in the surgeon's abilities to trust them with your child. One way to find out is to check the orthopedic surgeon's experience. Seek answers to questions including when the surgeon last performed the same surgery. Is it something that the surgeon does on a regular basis? And what's their caseload like?
Although there are no guarantees in medicine, usually a surgeon with plenty of experience is a good indication of a high success rate in the outcome of that procedure. Dr. Barkha Gurbani notes that experience is not always related to the surgeon's age. A young surgeon only a few years into practice, but who's been through a heavy caseload of successful procedures, can have excellent experience in her field.
Easy to Talk With
Since we're dealing with a child, the orthopedic surgeon needs to have as much experience as they have social skills to make sure child and the parent are comfortable. You need to feel that the surgeon is easy to talk to. You can ask them about their experience and competencies and get detailed answers. Also, make sure your child is comfortable talking to the surgeon too.
Dr. Barkha Gurbani concludes that the more information you get from the surgeon about the procedure and treatment, the better for everyone involved as this will help guide your expectations for your child and how to best improve their chances for a successful recovery.