Everyone wants to visit Vegas at least once in their life. Vegas is one of the top destinations for travelers, especially in the US, and more than 50 million tourists visit the city every year. Las Vegas is a symbol of freedom, excitement, and vivid experiences.
Casinos, high-profile parties, weddings with strangers, and many other bizarre and funny stories – all these things are about Las Vegas. Tourists spend lots of money in the city and never fly back home without bringing some souvenirs.
That is why Vegas comes as an oasis in the wilderness for those who are thirsty for bright emotions. Below, you can find my favorite attractions in Las Vegas that I profoundly recommend to anyone, especially if you are visiting the city for the first time.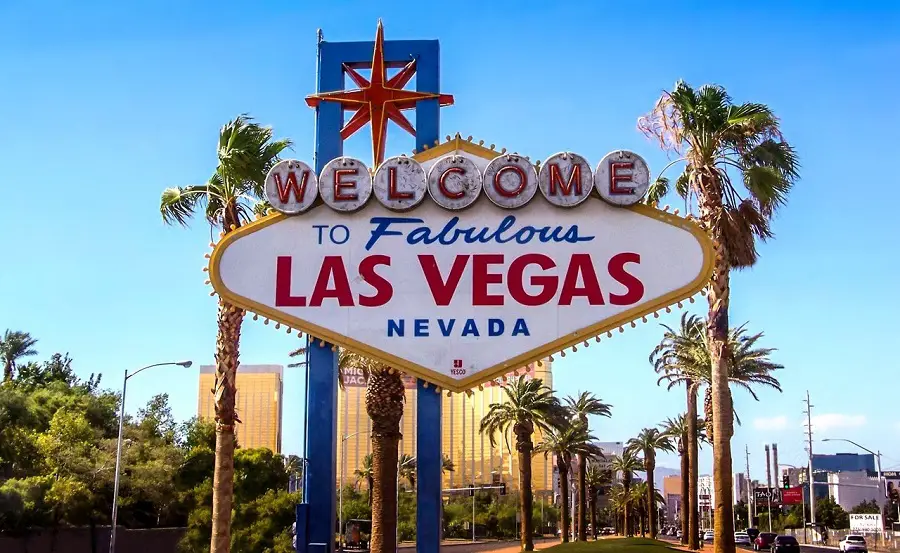 Sightseeing Tour is a Must
The first thing to do when you come to Vegas is to take a sightseeing tour. This city is surrounded by majestic mountains and picturesque canyons, as it is located in the Mojave Desert in the western part of the United States.
In a few hours from Vegas, there's the famous Grand Canyon that attracts many visitors throughout the year. If you decide to visit this place, do not forget to take photos standing 1200 meters above the ground on the incredible transparent Sky Walk Bridge.
By taking a bus tour around Las Vegas itself, you can see all the major attractions of Sin City, from the most famous casinos to remarkable museums. Thus, you will be able to cross many impressive sights out of your must-see list and decide on the places you would like to explore in detail.
Neon Lights and Vibrant Parties at Clubs
If you are like a vibrant urban style with neon lights and banners, go to Strip Street. Here, you will see all the most prestigious hotels, casinos, thus, not missing the hidden Eiffel Tower or the Venetian streets with gondolas.
If you want to visit a club on the Strip, Pure is a top location to visit. It is located on the grounds of Caesars Palace and is known for its exceptional acoustics, huge area, and grandiose parties.
Alternatively, if you want not only to dance but also taste the elite wines, go to the Mirage Hotel. According to CoolThingsChicago, most of the clubs are located inside the hotels, so don't be shy and visit the places you want while walking on the Strip Street.
Don't Miss The Musical Fountain Show
On top of the cultural attractions of Vegas are dancing fountains in front of the Bellagio Hotel. This stunning show is also located at the center of the Las Vegas Strip, so you will not miss it. Be sure to watch the fountain show not only in the daytime but also in the evening because it features a fantastic illumination.
Some people can spend hours in front of the fountain, constantly photographing and shooting video of water rising to a height of 15 floors. Visitors get a chance to listen to the variety of music, from the classics to the old American hits.
Fascinating Las Vegas Shows to Watch
The enchanting shows offered by sleepless Las Vegas are no less beloved by tourists than the picturesque locations. According to VegasForAll, the best Broadway musicals staged on the Strip Street include The Lion King, The Ghost of the Opera, and other world-renowned performances.
My personal favorites are the White Tigers show at The Mirage Hotel and the themed Pirate show at the Treasure Island Hotel. Besides, live concerts by famous American performers, dance shows, and circus performances with the best magicians on the planet are worth your attention, too. For example, in the city, you can attend shows of such famous artists as David Copperfield and Criss Angel.
You can experience about ten circus shows performed by the best circus in the world, Cirque Du Soleil, with musical acts, acrobatics, and even erotic themes. Also, I strongly recommend you to buy a ticket for another stunning show called Le Reve.
Endless Entertainment Options
If you come to Vegas to spend some joyful time at nightclubs, the choice of places to visit is almost endless. As I have already mentioned, there are clubs in every hotel, and every sight differs a lot from others. But what about unusual attractions that will result in a memorable experience?
For instance, Las Vegas is famous for its Big Apple roller coaster, which is very steep and tall. What's remarkable, the roller coaster passes through the lobby of the hotel itself, so you will ride around the building and then take a shout inside the casino.
If you have never been to Vegas before, the Las Vegas Pinball Museum is a must-visit spot. You can try each arcade game at the Pinball Hall of Fame.
Sin City allows opting for anything from a show for adults with zombie girls to an unusual Blue Man program, where silent blue men pound the music on different plastic pipes. Just take some time to explore everything the city offers in detail and find what your heart really desires.
So, my main recommendation is to choose what you want to do once in Vegas, and it would be the best choice you could make. Do you want to visit a place with a strip show or the pool with foam? Do you want to watch some breathtaking acrobatics or laugh to a good cry sitting at some local stand-up show? Vegas has it all.
Kate Huber,  chief editor at NJGamblingFun.com mentioned, "You can choose the entertainment to your liking from stand-up shows for adults and sports events to dance performances and casino slots. Sin City never sleeps, and entertainment is never over until you've got some money in your account and desire to have it all. In Las Vegas, there is a thing for literally anyone."
Let Little Madness Sparkle Your Life Cause It's Vegas
There should always be a place for little madness in life. Las Vegas is a city of passion, and here, you will find exciting activities to your liking and some unforgettable fun. I hope that you have noted the attractions mentioned above and will visit the recommended places once in Sin City.
Come to Vegas, explore the city, enjoy your life to the full extent! After all, what happens in Vegas, stays in Vegas.