The novel COVID 19 pandemic has spread across the globe alarming everyone through it's scary and fatal traits. The epidemic has handicapped us by locking us inside our homes and making us feel lonely, desolate, rejected, unhappy.
The recent months have been backbreaking and torturous because of the stress we have to face in every aspect of life. Our personal lives, social lives, professional lives all have been acutely affected. Potentially, mental distress has increased rapidly and, to a shocking extent, during this pandemic.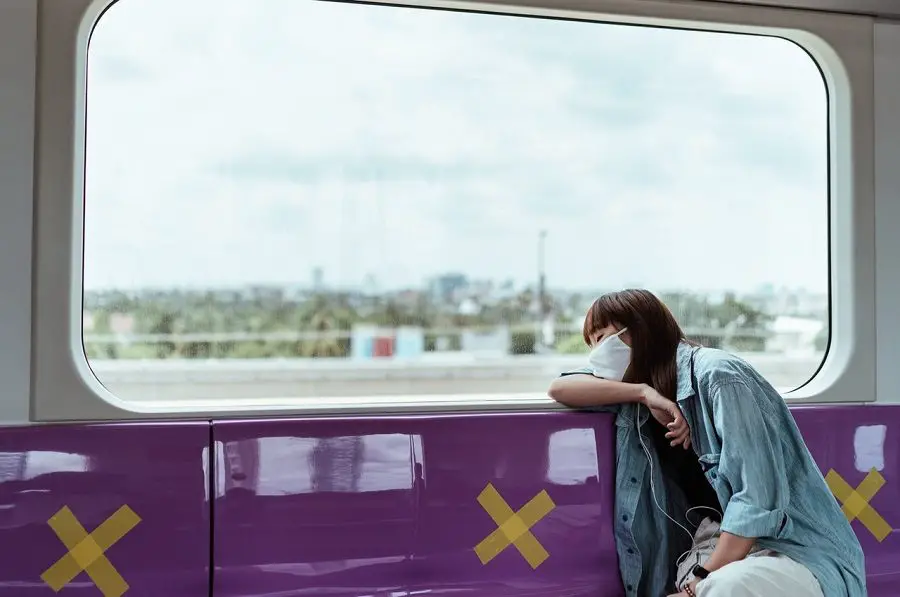 There are various ways by which this pandemic is impacting the psychological well-being. Let's review these effects and outcomes.
The fear of catching the virus
The foremost and the most significant stress that this virus has caused is the 'stress' of catching and coming in contact with it. Everybody is so conscious and alert of the fear of contracting it that it is nerve-wracking.
It feels as if a time bomb is ticking twenty-four seven on your head. We are so afraid of each other now, which is an unusual thing to experience. Such mental stresses are very unhealthy and unpleasant.
Wear a mask for God's sake
This disease has a series of precautions to follow to avoid catching it. These measures include wearing the mask, washing your hands frequently, and maintaining a social distance of around six feet.
Remember the time when Lisa could take a stroll in the park freely? Well, those are the gone times now!
Social life is in danger
The COVID 19 health impact is immense and considerable. We are breathing in a different world now where an excessive amount of things have changed. From our day-to-day activities to the applications of extensive group activities, social life has been poorly affected.
There was a time when we could hardly spend a day at home without hanging out with the loved ones and friends, and now we have been spending months staying away from each other. This kind of routine is having adverse effects on our mental health because we are in a constant state of boredom and flatness.
The same to-do-list
To stay healthy and sound, every individual needs a reason to keep going. The same routine and schedule tend to induce gloominess in one's frame of mind. The day starts with the same method, getting to perform the same tasks, meeting the same people, this is highly grey!
A mind stops performing well if it stays in the same zone for very long. The feeling of dullness overcomes the mind and body, adding more trauma and grief.
Loss of excitement and enthusiasm
Since there are many restrictions due to the pandemic all around the world, we can't take the charm of planning new activities and exciting adventures. Loss of activities and spirit cast an adverse impact on our mental well-being.
Slowly and gradually, a person starts feeling worth-less and purpose-less. It is a matter of great challenge to reverse such feelings once they penetrate the mind of an individual.
No place to go
It took centuries to transform the current world into a hub of the social network, and it took a few weeks to shut everything down! Sigh! We are poorly locked inside our houses for quite long now.
Everybody seems to be waiting for the time when this disease would finally be over. The shift of routine is so massive that the mind refuses to accept these unattractive changes. We have no options to go out to enjoy the outside world.
Loss of jobs is causing a surge in stress
Many people have lost their careers due to this pandemic. Many of the work sectors headings towards closure because of loss of revenue and no clients. The financial burden over the companies, agencies, restaurants, public places, recreational parks, theaters, cinemas was too much to handle.
The lack of resources and planning has forced many departments to shut down. The employees who have lost their jobs are not only under mental strain but also physical stress.
The economic fallout
Running out of money is a nightmare! Many people are experiencing this affair and falling apart, both emotionally and psychologically. Large industries are closing down, and uncertainty is rapidly rising.
It is an emergency on a world level, a country level, a city level, an individual level. These factors contribute to the worsening of mental soundness.
The future seems unpredictable
As terrifying as it may seem! Nobody can guess the future after this disease is over. Also, during the phase to find the cure, a lot more issues have arisen due to this disease. Every individual is worried about his fate and destiny.
We don't know if we would ever be able to lift ourselves back to the same position. Regarding our professional growth, social interaction, physical well-being, mental fitness, we seem to be unclear and lost. The uncountable spins of anxiety that we go through every day are severely damaging us.
The builders of the nation are helpless
One of the most significant areas that this pandemic has destroyed is the educational sector. Educational institutions had to pay a massive price for this. This pandemic has struck the educational leaders, teachers, staff, students all. The process of introducing an online educational system all around the globe has been a difficult and challenging journey. With the series of experimentation, spending hundreds of hours, and working tirelessly for this cause, the new route to education came into being.
The trauma of overseas students had to face due to the shut down of the institutions and sending them back to their countries on an urgent basis! It was surely a nerve-racking experience. They need a guide to help them cope up with such a high level of stress.
Conclusion
There is a sheer need for a psychological counselor or a guide that can help people deal with their stress and anxiety powerfully. One must not hesitate to take external help and support if the mental health seems to be failing