As is the case with just about every industry, the healthcare industry is leaning more and more on people's attachment to their mobile devices. Health-related smartphone apps are growing in popularity, and at a fast pace.
The comfort and simplicity of having everything at your fingertips is making all things mobile more impactful.
You can monitor specific elements of your health at all times, and it's as easy as checking your phone. It's that constant relationship whenever you want or need it that has made mobile medicine such a fast rising trend within the industry.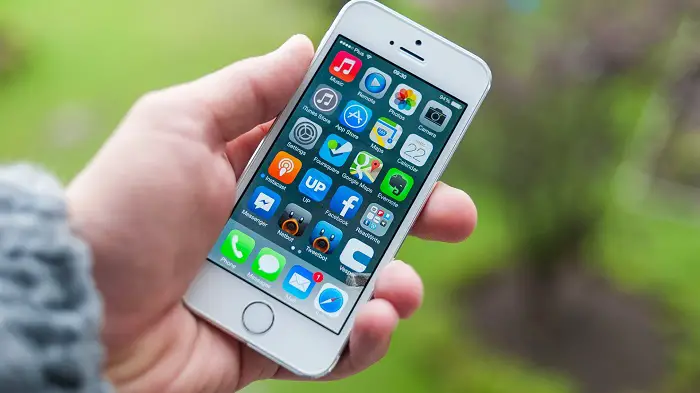 How Apps are Impacting Healthcare
The rising popularity of mobile healthcare apps can't be overlooked. Top downloads for mobile apps in the industry are for things like weight loss, exercise, women's health, and more.
Greatcall.com provides a helpful infographic that charts the rise and usage of mobile apps for healthcare reasons. While tracking your own health through the use of mobile devices is quite beneficial for a number of reasons, it does not negate the need to visit the doctor's office on a regular basis.
Benefits of Technology Driven Medical Support
The benefits of apps lies within their ability to keep you motivated and informed all the time, while incentivizing you to keep a healthy lifestyle intact. When coupled with regular visits to your doctor, it's incredibly beneficial to have certain healthcare support in the palm of your hands.
In some instances, you can even schedule mobile visits quicker than you could ever make it to the office itself. People like Marcia Radosevich are at the forefront of embracing technology driven healthcare trends.
How Technology is Helping the Healthcare Industry
Aside from its effect on healthcare tools within the confines of medical establishments, technology has made mobile healthcare a true vehicle within the industry. It goes deeper than fitness apps, too.
Actual monitoring of diagnoses and treatments is becoming more and more popular within the world of mobile healthcare technology. Otoscopes, scales, activity trackers, symptom checkers, and on demand e-visits are all being offered to people.
Clinicians can provide patients with pacemakers, ECG monitors, glucose trackers, and other remote monitoring devices of the like. This pwc.com article showcases the numerous ways in which the tech industry is impacting healthcare.
How Mobile Healthcare Has Gained Traction in the Industry
Mobile healthcare has just recently seen a huge increase in popularity. In relation to other industries, healthcare has been slower to adopt this technology and the benefits that come with it.
However, as tools and wireless connections have become increasingly more reliable and affordable, so too have the mobile tools used by medical professionals. Virtual medical help and support has also helped create more awareness among people, creating a palpable impact on the overall awareness as it relates to having a positive impact on overall health across the board.
An Industry on the Rise
As mobile healthcare continues to grow so too will the ways in which we can seek and find medical help on our mobile devices. The speed at which things are moving is immense, making technology driven medicine an industry on the rise. The ability of people to monitor and better their health on their own, through the use of mobile devices, is increasing in popularity.
Behavioral Health and Technology
With the general trend in medicine moving toward focusing more on behavioral health, the mobile healthcare trend is also moving in that direction. Wellness employees and drug makers alike have begun to move toward creating apps and programs that are meant to benefit customers.
Mental health is obviously important in maintaining a happier, better off society as a whole, so the recent focus on behavioral care at every level can utilize technology to keep people healthy in the same way other facets of the medical field do.
Perfecting a New Trend
More so than just about any other technology driven application, healthcare requires that things be near perfect. Organizations and creators alike will be called upon to make sure mobile healthcare trends remain reliable.
There is also the issue of protecting the privacy of patients. This has been one the biggest reasons for hesitation related to moving to a fully functional mobile system. Patient data is the most important aspect of security, something that the tech industry providers work tirelessly to ensure is properly protected.
Moving in the Right Direction
Keeping people involved and interested in maintaining healthy lifestyles has always been the goal of the industry. Healthcare providers now have easier access to patients, and vice versa, creating a smaller barrier between the parties and their ability to maintain contact.
That contact, and the overall relationship to tracking health, is beneficial to consumers. It is those same people who will continue to drive trends, too.
A healthy relationship between consumers and healthcare professionals will ensure that support and reliability are always as good as they can be. As mobile healthcare continues to progress, so too should the increase in healthy patients who utilize the technology at their fingertips.