What Do the Stats Say About MDD in Children & Adults?
Disclosure: This article highlights what several studies have found. It should not be used for diagnosing, or treating MDD in children and adults. Always consult a medical professional when dealing with mental health disorders.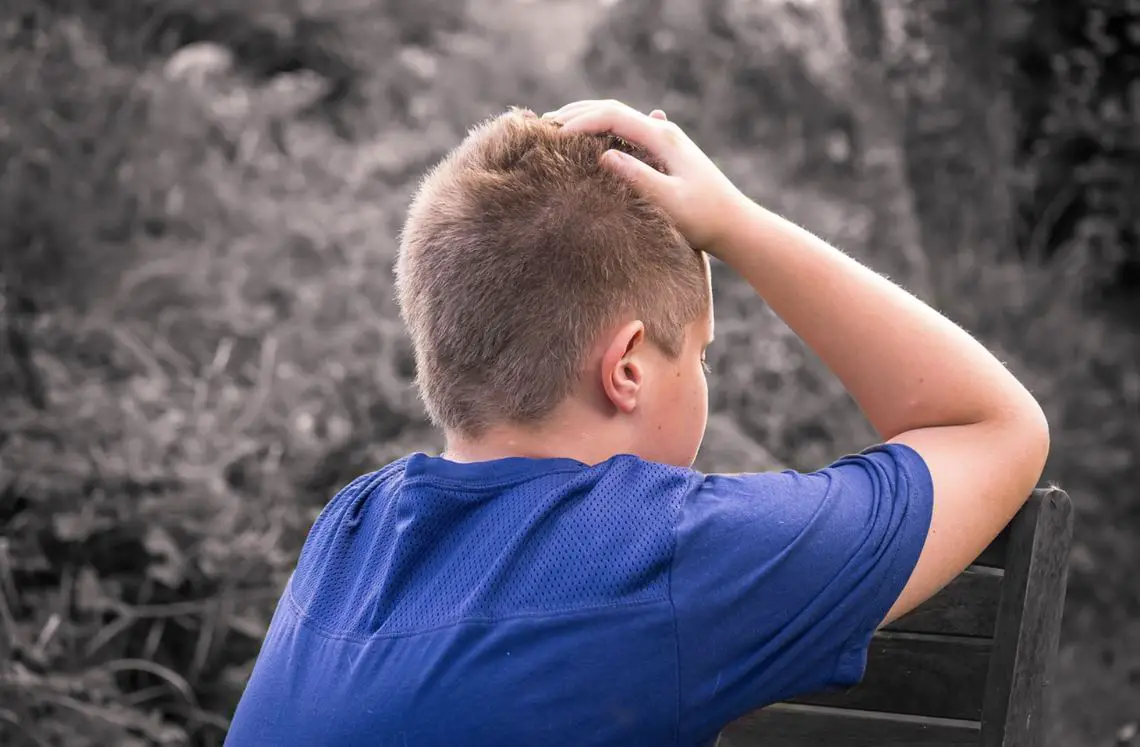 Major Depressive Disorder (MDD) is a serious, debilitating, and lengthy form of depression which can last anywhere from 7 months to 9 months on average. Children who are prone to MDD agonize through intense sadness, isolation, misery, and feelings of worthlessness. This can adversely impact the quality of day-to-day functionality, interpersonal relationships, academic, sporting, social activity, and more. The symptoms of Major Depressive Disorder (MDD) are easily seen in children, with pervasive negative thoughts, social retreat, and intense self-criticism.
Generally, the best approach for treating children with Major Depressive Disorder is a cocktail of remedies. It encompasses medication (antipsychotics, mood stabilizers, antidepressants), and therapy. To this end, interpersonal therapy, cognitive behavioral therapy, or dialectical behavioral therapy are best. Psychiatrists will prescribe antidepressant medication which is geared towards increasing levels of serotonin in the brain. These neurotransmitters are essential to combating depression. Medications typically fall into two broad spectrum categories, notably Selective Serotonin Reuptake Inhibitors (SSRIs), and Serotonin and Norepinephrine Reuptake Inhibitors (SNRIs).
Low Attendant Risks Associated with Medication for MDD
Unfortunately, medications can have adverse effects on children. These may include suicidal thoughts, which are usually ideations not manifestations. Data collected by American Family Physician assessing the pervasiveness of depression in children and adolescents found that this is a commonly diagnosed mental health condition affecting approximately 2% of prepubertal children, and up to 8% of adolescents. There is significant variation in the types of depression that are possible, including (but not limited to) bipolar disorder, and major depressive disorder. To this end, the clinical presentation of MDD needs to be evaluated according to the diagnosis, criteria, and treatment responses.
With Major Depressive Disorder (MDD), the criteria include depressed or irritable moods irritability, fatigue, feelings of worthlessness, inability to concentrate, recurrent thoughts of death, and suicidal ideation, insomnia, problems of appetite, et al. The American Family Physician  organization recommends a treatment regimen comprised of psychotherapy and medication for treating children with MDD.
The best treatment for major depressive disorder depends upon the individual, and the severity of symptoms that present. Several options are currently available, including medication treatment options (ketamine, SNRIs, SSRIs, tricyclics), medical device treatment options such as TMS (transcranial magnetic stimulation), Deep TMS™ (this is a major advancement over traditional TMS which uses a figure-8 coil), and ECT (electroconvulsive therapy) which stimulates seizures in patients to affect neural function.
MDD Rates Among Adults/Adolescents in the United States
In the United States, MDD ranks as one of the most common mental health disorders. The prevalence of MDD among adults aged 18+ (2019 studies) is surprisingly highest in the 18 – 25-year-old age group, as the data collected by SAMHSA found. Rates of depression are significantly elevated in the female population, with 9.6% experiencing a major depressive episode in 2019, compared to 6.0% for males. Overall, 7.8% of the US population experienced a major depressive episode in 2019, as reported by medical health professionals. MDD episodes are highest among whites and Hispanics, at 8.5% and 6.8% respectively, and lowest among Asians and native Hawaiians/other Pacific Islanders, at 4.7%, and 3.5% respectively.
Within age demographics, episodes of major depressive disorder tend to decrease as people get older, with 15.2% in the 18 to 25-year-old age group, 8.9% in the 26 to 49-year-old age group, and 4.7% in the 50+ age group. Among adolescents, 2019 data is equally telling. Females are disproportionately affected by major depressive disorders, with 23.0% of US adolescents experiencing major depressive disorder in 2019 alone. Just 8.8% of males experienced MDD episodes. MDD tends to hit harder as children and adolescents grow a little older. The following rates of MDD were reported by SAMHSA
12 to 13-year-old age group – 10.5%
14 to 15-year-old age group – 16.4%
16 to 17-year-old age group – 20.1%
In stark contrast to depression among adults, there is a reversal among different race/ethnic groups. For example, it is the Hispanic population which tends to suffer the most with MDD at 17.3%, followed by the white population at 15.9%, the Asian population at 15.1%, the American Indian/Alaska native population at 12.2%, and the black population at 11.4%. In 2019 alone, some 43.3% of adolescents received some or other form of MDD treatment. It appears that MDD is equally prevalent in adolescents and adults alike, and treatment options for MDD consider the severity and symptoms on an individual basis.