When you're sick, sometimes it's hard to find the right medical treatment. You try traditional western medicine, but even western doctors will acknowledge that they don't have all of the answers.
So, on their advice, maybe you decide to see an acupuncturist. How do you choose the right one for you? Here are seven tips for choosing the best acupuncturist and what to do when you find one.
7 Tips for Choosing the Best Acupuncturist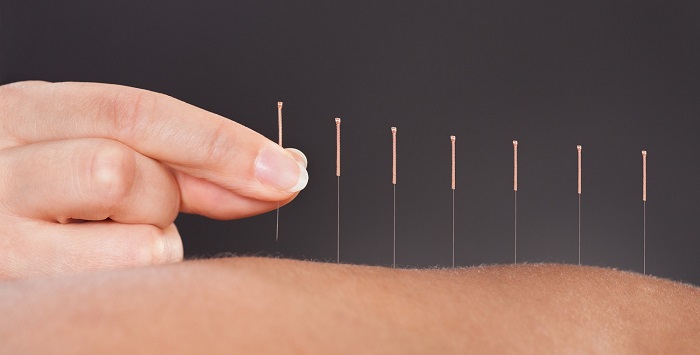 1.Get a Referral from Someone You Trust
Ask around. You surely know someone who's seen an acupuncturist and have had success with them. Plus, if you go to an acupuncturist who's been referred by someone you know, the acupuncturist may be more willing to help you because you know one of his existing patients.
2. Find a Holistic Acupuncturist
You should choose an acupuncturist who is very familiar with holistic medicine. Alternative medical practitioners, such as acupuncturists, are often more willing to understand your illness or condition and how to treat it properly as a whole. They will give you the right information and advice you need to get better.
3. Find an Educated and Experienced Acupuncturist
Practicing acupuncturists are usually required to have licensure and certification. Here is how to find one with the proper education. Consider the following:
See if the acupuncturist has a three- to five-year Master's degree in Oriental medicine from an accredited acupuncture school. This degree requires a written and practical exam before they can become licensed. Acupuncturists with Master's degrees usually have L.Ac. after their names. A minimum of 1,800–2,400 hours of education and clinical training is required to receive the degree.
Check for a certification from the National Commission for the Certification of Acupuncturists. This certification requires a degree in Oriental medicine from an accredited school. The acupuncturist can also have work experience as an apprentice acupuncturist for at least four years for the certification. These practitioners may use Dipl. Ac., Diplomate of Acupuncture, or Dipl. O.M., Diplomate of Oriental Medicine, after their names.
An MD or DO who has certification. A medical doctor who is licensed in acupuncture may have L.Ac. after their name. He also may be a member of the American Academy of Medical Acupuncture. Most physicians must have 100–200 hours of training to perform acupuncture. This is referred to as medical acupuncture.
4. You Want a Caring Acupuncturist
When you're looking for an acupuncturist, always try to find one who is attentive and caring and who listens to you. The only way they can properly treat you is by knowing exactly what is ailing you.
5. Be Real about Your Expectations
Don't expect miracles. Your illness or condition won't be cured in one session. In fact, acupuncture can only reduce or eliminate the symptoms of your disease.
6. Find an Acupuncturist who has Medical Malpractice Insurance
In case, by any chance, something goes wrong, you'll want an acupuncturist who has medical malpractice insurance. When looking for an acupuncturist, always ask.
7. A Good Acupuncturist has Good Reviews
With the use of a cell phone or laptop, it's easy to find reviews for Coral Gables acupuncture. Look at several reviews of the acupuncturists you're interested in seeing. Make sure that you read a few reviews for each, and see if you can determine why the reviewers liked or didn't like the acupuncturists' services.
What's the Next Step to Choosing the Best Acupuncturist?
Interview a Few Acupuncturists of Your Choice
Read Reviews of Your Selected Acupuncturists
Make an Appointment
The Day of Your Acupuncture Treatment
Arrive Early
Check for Cleanliness
Get a Consultation
Discuss Length of Treatment
Receive Acupuncture Treatment
When you finally decide on which acupuncturist you want to use, you'll make an appointment and receive your first treatment. Make sure you feel comfortable and cared for by the acupuncturist. If you feel good about them, your treatment will work much better.