As people age, their bodies become less efficient, and a lifetime of use will start to wear on the body. Yes, the way that we age depends on our diet, lifestyle, and genetics. However, most people will start to feel a decline in physical well-being over the years.
This gradual physical decline actually begins in your thirties, but by the time you're 60, it can start causing problems. Fortunately, however, not all of these problems spell doom and gloom—you still have a great deal of control over your body.
Here are six big health changes to be ready for in your sixties.
Weight Gain
Part of the aging process involves a slowing of your metabolic rate. This is responsible for the increased fatigue you feel as well as the increased need for sleep. Unfortunately, it's also responsible for those few extra pounds you'll likely carry around.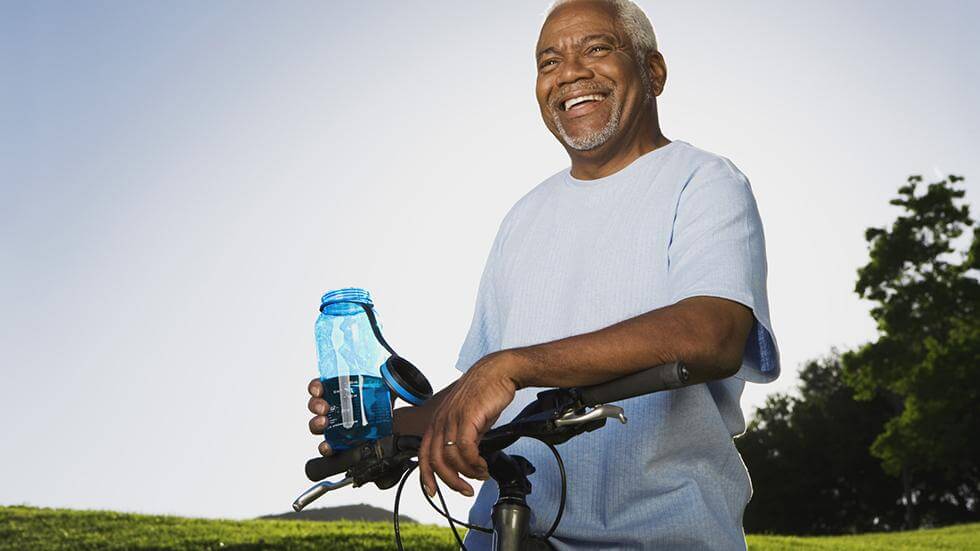 You can help control this effect by exercising regularly and eating a balanced diet. While you will want to sleep more, be sure that you don't cut back on your exercise time as the years pass. If you get used to a stationary lifestyle, those pounds will start piling on rapidly.
Senior Moments
Cognitive decline is considered a normal part of aging. When you get older, it's widely accepted that you start misplacing things, forgetting names, and losing track of important dates.
While this is indeed common, brain-enhancing activities like reading, playing games and doing puzzles can keep your mind sharp, helping you avoid those "senior moments".
Reduced Immunity
As we age, we are more likely to experience severe effects from common infections like colds and the flu. This is due largely to the drop in immune function that occurs with age.
The body is less able to fight off pathogens, so illnesses can be more frequent and serious. Getting plenty of exercise, eating a nutritious diet and practicing good cleanliness habits can help protect you against catching nasty colds, and terrible spells of the flu.
Oral Health
Even with good oral hygiene, the condition of your teeth also declines rapidly in your sixties. One of the most common causes is gum disease, which affects 70 percent of people over age 65.
Caring for your natural teeth regularly can help preserve them, but not always. In many cases, older people opt to have their decaying teeth removed and replaced with dental implants.
You are suggested to meet with your dentist regularly in order to avoid any painful issues with your teeth and gums, and resolve any problems before they escalate.
Increased Risk of Heart Problems
Heart disease is the leading cause of death in seniors, and it's also one of the most preventable. It's important to visit your doctor regularly to have your blood pressure, cholesterol and triglycerides checked, especially if you have a family history of heart disease.
If something is amiss, you can begin controlling it with medication and lifestyle changes. Keeping a close eye on these issues will help you plan for a healthy future, and avoid any serious medical problems as you age.
Digestive Issues
Age can take a major toll on your plumbing. Stomach acid and bile production are lower, which can make meals take longer to digest. It can also hinder your ability to absorb nutrients from food, potentially causing nutrient deficiencies and subsequent health problems.
Furthermore, you may become constipated more often. To avoid these issues, be sure to eat plenty of nutritious, high-fiber foods, and stick to those that are easier for you to digest.
Getting older is natural, but it doesn't have to mean that you are uncomfortable or in pain all the time. Yes, you'll go through changes, but if you plan for them in advance, you can stay relatively healthy and enjoy a full life.
There are many problems that can arise in your sixties, but by knowing what to expect, you can better arm yourself to fight against them.