It's a truth universally acknowledged that one's odds of seeing a table full of fried chicken wings, creamy dips, and bowls of potato chips are just as great as seeing a pair of Budweiser gear-clad Clydesdales clip-clopping across the screen at least once on Super Bowl Sunday.
While there's nothing wrong with chicken wings or all things creamy, such fare may not be the best fare to eat while you and your friends all gather around the television for four hours to watch the Los Angeles Rams take on the New England Patriots.
If it's your turn to host the Super Bowl, try putting a healthier spin on fan favorites. The World Wide Web is full of clever recipes that result in dishes that more or less look the same as their classic counterparts, but that taste better and lack the dreaded calories.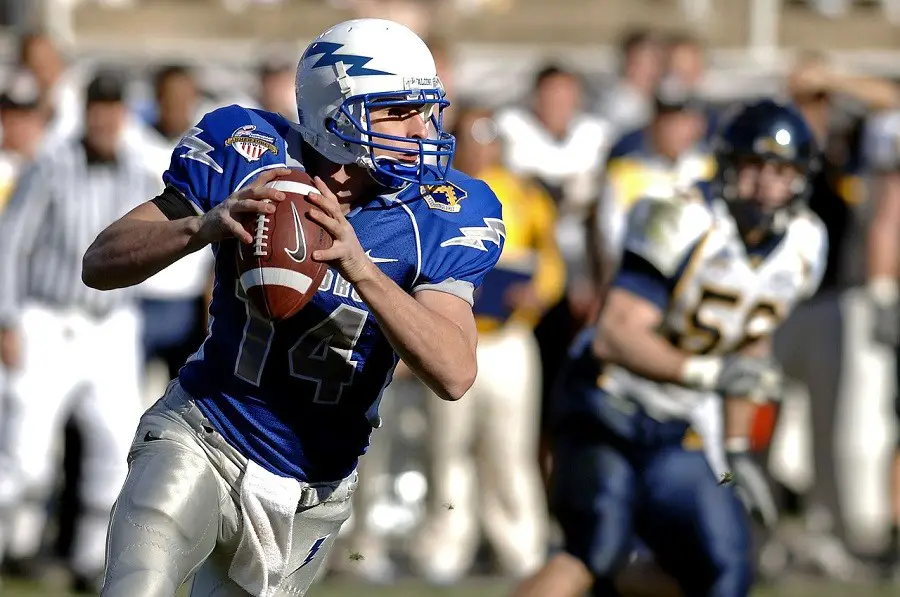 In addition to providing healthier food options, there are a few other tricks you can use to keep guests happy without them feeling the need to have a plate full of food in front of them at all times.
Read on for recipe and setup ideas for a guilt-free Super Bowl Sunday.
Put a Healthy Spin on Favorite Dips
Dips are to Super Bowl Sunday what turkey is to Thanksgiving and ham is to Christmas. By the number of dips present at almost every Super Bowl bash across the nation, one might think that chip dip was the appointed food of football. While dips are certainly delicious, many of the store-bought options are simply not healthy.
Think of the fatty cheese options or the heavy ranch selections. Moreover, they're not even that good—they're just convenient. Surprise your guests with homemade options that are flavorful and nutritious. Some ideas to get you started are as follows:
Game day isn't complete without Game Day Guacamole. This dip should be your centerpiece of dips, as it's chock-full of healthy ingredients and has much more flavor than store-bought options.
To make it, you will need a large Roma tomato, cup red onion, cilantro, lime, minced garlic, cayenne pepper, salt, pepper, and Ultimate Nutrition Lemon Lime Flavored BCAA 12,000 Powder.
Create a Food-Free Zone
While you don't want to deprive your guests of food, you should create a space in which they can mingle without food being present. According to EatingWell, the mere presence of food increases one's odds of eating it regardless if the person is hungry or not.
Keep the snacks in one designated area, that way guests aren't tempted to eat throughout the whole game. Also, avoid plopping a bowl of chips in front of the television to prevent viewers from reaching for the bowl of chips mindlessly throughout the game.
Downsize Your Dishes
Another trick you can use to prevent overeating is to use smaller serving bowls and plates. Research shows that individuals who serve themselves from a large bowl take 77 percent more food than when they serve themselves out of a medium-sized or small bowl.
By using smaller serving dishes, you can keep your guests from overloading their plates with food they don't actually need. You can always refill smaller dishes as you need to.
Studies report more or less the same findings when guests use larger plates as well. Offer your guests cocktail plates for appetizers and medium-sized plates for main course meals to trick them into thinking they're getting more food than they actually are.
Be Cautious About Beverages
There are several reasons for taking precautions about the types of drinks you serve and how much of them you allow guests to consume, the biggest of which is safety. One "One of America's Drunkest Days," as Forbes called it, party goers are at risk of both being involved in drunk driving accidents and of receiving DUIs. You can reduce the chances of either happening to your guests by being smart about the drinks you serve.
While safety should be your number one concern, health should be your second. According to study findings published in an EatingWell article, as much as 30 percent more liquor was poured into tumblers than highball glasses. You can keep the liquor intake to a minimum by offering guests short or skinny glasses.
If you don't have smaller glasses, consider offering premixed beverages, or provide a shot glass to help guests accurately measure the amount of liquor they're pouring into their glasses. Also, put bottles of water at the liquor station to encourage guests to stay hydrated throughout the game.
Have Fun
A healthy party doesn't have to be a boring one. With the right mix of food, beverages, and people, you're guaranteed to have fun. Better yet, when done right, no one is likely to notice (or, if they do, care about) the healthy tweaks you made to game day classics.