Please note: the use of CBD products for medial or recreational purposes may be illegal in your country. Healthiack.com does not encourage the use of this substance.
CBD oil is in demand nowadays because it can reportedly relieve symptoms of many health problems. However, some consumers are afraid to buy it because they are not sure if they are buying the correct kind of CBD oil.
The key is to know which CBD oil you are looking for and how to find it because buying the wrong kind may affect your body, not to mention your wallet!
Take a look at the different kinds of CBD oil so you will be able to choose the right one for you.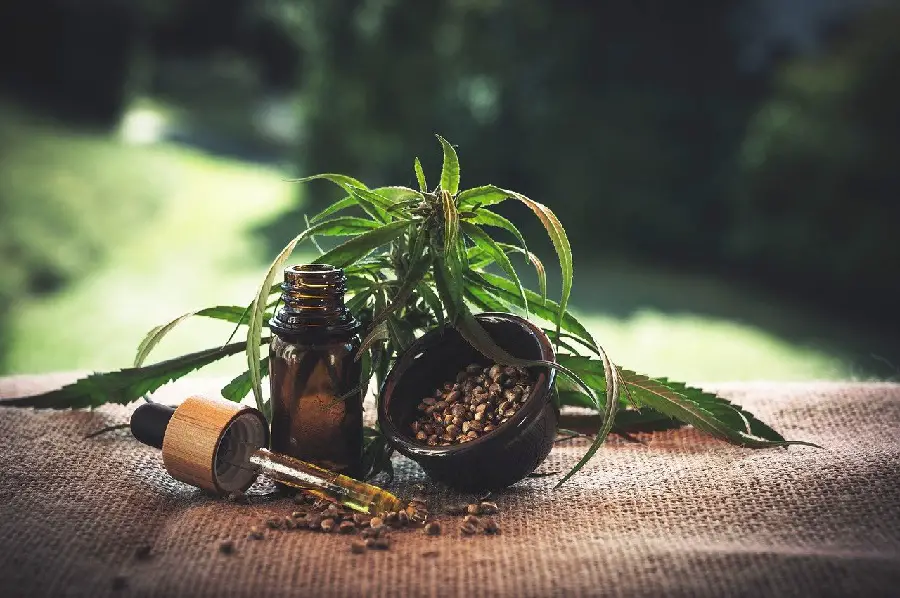 The Three Kinds Of CBD Oil
If you will be buying CBD oil, make sure you are able to discern between the three major types of CBD oil first.
Raw CBD Oil – This is the most basic kind of CBD oil and also the least pure variety. You will notice that the color of the finished product is dark green, or even black.
Decarboxylated CBD Oil – Though this kind of CBD oil is nearly the same in coloring as the raw kind, it has a lower level of acidity,
Filtered CBD Oil – This is said to be the purest CBD oil you can buy and it is easy to recognize because it has a light and golden color.
It is also possible to buy CBD oil that is either flavored or unflavored. The flavored CBD oil comes in appealing flavors such as mint chocolate, olive oil, orange blossom, and lemon twist, among others. The reason CBD oil has these flavors is because some people consider the taste of unflavored CBD oil to be off-putting, so the additional flavoring makes CBD oil taste better. If the CBD oil tastes fine, then it's likely that a consumer would buy more of it.
You can also take your pick between the kinds of oils that the CBD extract is mixed with, such as coconut oil, or macadamia nut oil. Again, the reason for this kind of diversification is because some people prefer the taste of one oil and dislike the others. It really depends on personal taste.
You may also be asked to choose the brand you want based on whether it is full-spectrum, isolate, or broad-spectrum. A full-spectrum CBD oil product has 100% of the cannabinoids extracted from the hemp variant of the cannabis sativa plant. An isolate CBD oil has only CBD extract with no other cannabinoids added to it. Lastly, a broad spectrum CBD oil has many cannabinoids excluding the THC cannabinoid which is the source of the "high" feeling that marijuana users look for. These variants are supposed to have a corresponding potency so you can try them out to see if they relieve your symptoms.
How To Make The Right Choice
If you really want to get quality CBD oil, one way you can do this is to read reviews and research about which CBD oil brands were tested at a third-party testing laboratory. Ideally, your source online should be able to give the name of the third-party testing laboratory as well as the date the testing was carried out. This can be difficult though because there are many sources online that might claim that they "have had their CBD oil tested" so consumers will believe that third-party testing was carried out, even if it wasn't. The manufacturers may also hesitate to commit to actual testing because it will cost them money. So, as a consumer, you need to be cautious before you hand over your hard-earned money to purchase CBD oil.
You may also choose between various CBD oil brands based on the price range of the products. Some brands are more expensive than others but that doesn't necessarily mean they are of better quality. For instance, one 15 ml CBD oil bottle may be priced at $25 which may be considered less costly than a similar product of the same volume. You have to ask yourself which CBD products are really fairly priced and check their quality before you place an order online. This lessens the risk for you. Take note that you still have to pay for shipping so it is really important to buy the correct brand at an affordable price.
Conclusion
Anyone who is trying to buy CBD oil online may find it difficult because there are so many online brands fighting for attention. Don't forget that it is always important to look through the different reviews and ads of the various brands of CBD oil out there in the market.
Pricing of each brand is an equally important consideration as well, so take your time before you pay for any of them. This will help you narrow down your search for the correct CBD oil product to meet your needs without breaking the bank.